---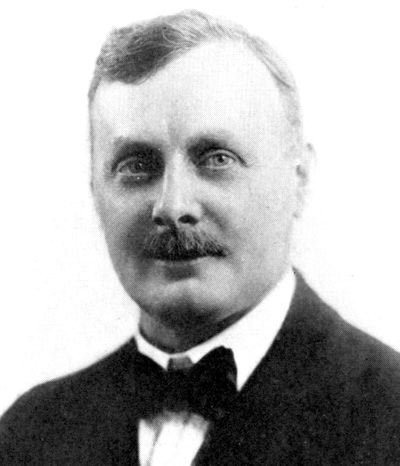 Founded in 1911, the year 2014 is the 103nd anniversary of the founding of the United States School of Naturopathy by Dr. Frederick W. Collins, one of the founding fathers of Naturopathy; second only to Benedict Lust.
Originally founded as The New Jersey College of Chiropractic and Naturopathy was established in the spring of 1910 in Hoboken, N. J., and in the fall of 1910 the college moved to 122 Roseville Avenue, Newark. N. J.
In 1911 the Naturopathic portion of the college was reformed as The United States School of Naturopathy, and so incorporated.
The year 1920 saw the United States School of Naturopathy and Allied Sciences incorporated by Act of Congress as a University level institution of learning.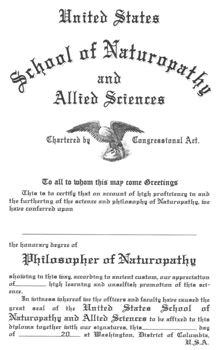 As such the Congressional charter grants USSN broad latitude as a University, stating that
the object shall be to instruct in the Arts and Sciences, Chiropractic, Osteopathy, Psychology, Massage, Mechano-Therapy, Dietetics, Hydro-Therapy, Neuropathy, Physiological Therapeutics, Iridology, and all other allied methods of healing which may be in vogue at this time or any other future time, which shall include . . . all kinds of drugless healing, . . . of this Act of Congress, and to further grant and confer upon such pupils of the United States School of Naturopathy and Allied Sciences or others . . . such diplomas, or certificates as they may consider proper to authenticate and forever perpetuate the memory of their scholastic attainments by a degree of Master, Doctor, Bachelor or Philosopher of Science, Master Diagnostician, ...
USSN is one of the few college or university level institutions recognized by the Federal Government as a 508A Research Institution.
This College was recognized together with the Mecca College of Chiropractic, and the New Jersey College of Osteopathy, by the United States Government after World War I through the Rehabilation Bureau (forerunner of the Veterans Administration) for the training of War Veterans. All the graduated veterans were licensed and successfully practiced. The expenses were paid for by the United States Government.
The United States School of Naturopathy is a founding member of the Associated Naturopathic Schools and Colleges of America (ANSCA) - the first organization to accredit and standardize Naturopathic education.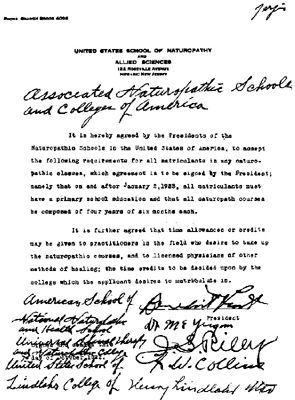 ---
Please direct any comments, suggestions, or questions to